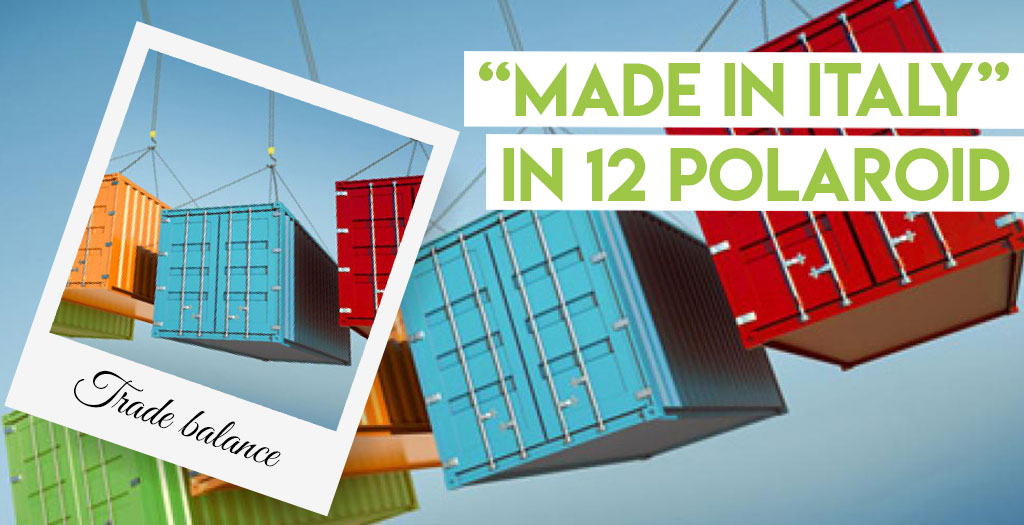 Italian trade surplus exceeds 100 million dollars.
Italy has closed the first quarter of 2019 maintaining the same trend of 2017 and previous years. It's revealing a trade surplus of an increase in manufacturing by 2%. Our nation confirms its leading role in the global industry.
In the tenth year of International Trade Center's statistic research, Italy confirms its silver medal in Europe, placing second behind Germany.
Italy is confirmed as the top of exportation for some products that are historically important in Italian manufacturing, and for some new sectors. To summarize, Italy is the first in fashion, second in textile, electrical appliance, and public transport, third in metallurgy and minerals products. Petrol and electricity supply are the biggest burdens in our trade balance.
Ivan Scalfarotto said, "Export is confirmed as the most dynamic component in our economy: our industries are achieving good results in technologies, food and fashion."
What is trade balance?
Trade balance in economy is an indicator of commercial trade. It is a value of national accounting and represents the result of the subtraction of the total export value and the total import value. It's considered active when it has a positive result and passive when has a negative result.
Having an active trade balance means introducing in the country a bigger monetary amount than how much is coming into the country, contributing to a stable economy and new opportunities.
The positive trade balance in Italy:
Although the raw materials are in low demand, the trades of our country are based on processed and semi processed materials.
The world trades are stagnating and some are enforcing protectionism, the "Made in Italy" brand is winning Italy's bet. It's heading towards the quality of assets with negative resilience and is achieving good results in exportation both in European and non-European countries.
Which are the countries that import more "Made in Italy" products?
The countries that have imported the most Italian products in the first quarter of 2019 are:

Russia (+19,3);
Spagna (+10,2%);
Stati uniti (+9,8%);
Giappone (+9,6%);
Cina (+6,4%);
Germania (+3,8%).
Which Italian products are the most exported in the world?
The most exported Italian products in the first quarter of 2019 are:
pharmaceutical and botanic products (+16%)
automotive (+11%)
chemical products (+9%)
metallic materials (+8.7%)
food and beverage (+7.5%)
Sources: Istat, TheGlobalEconomy